We, at Sihasn, are committed to reviving interest in the weaving, dyeing and embroidering communities across India. With our furniture, we hope to bring vibrancy, life and culture in equal measure to your home! Know more about where our fabrics come from.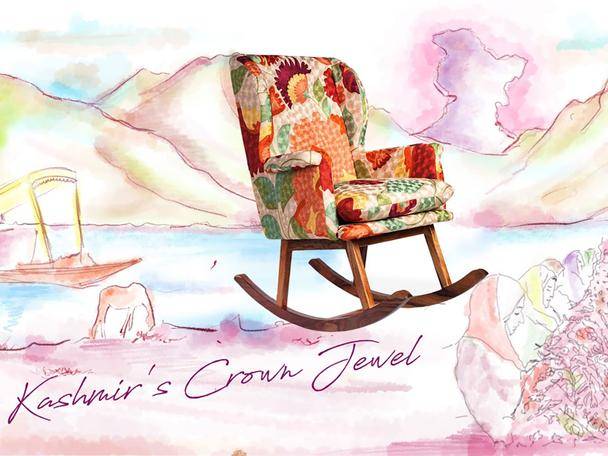 The origin of the crewel stitch is just as mysterious as that of its name; some fragments of crewel embroidery dating back to the 1st Century B.C. have been found in North Mongolia. It became prevalent in Britain from the 5th Century A.D. onward and attained the heights of popularity in the 16th and 17th centuries when the East India Company established trade with India and imported stunning crewelwork from Kashmir.
Aligned with India's surprisingly rich history of recycling, we source our fabric from Bhagalpur, Bihar. Our artisans from the textile hubs of Bihar, weave their magic with the fabric waste of the world. Out of two different kinds of yarn, our products are upholstered with ChoCho yarn woven onto tough linen and cotton mixed fabric.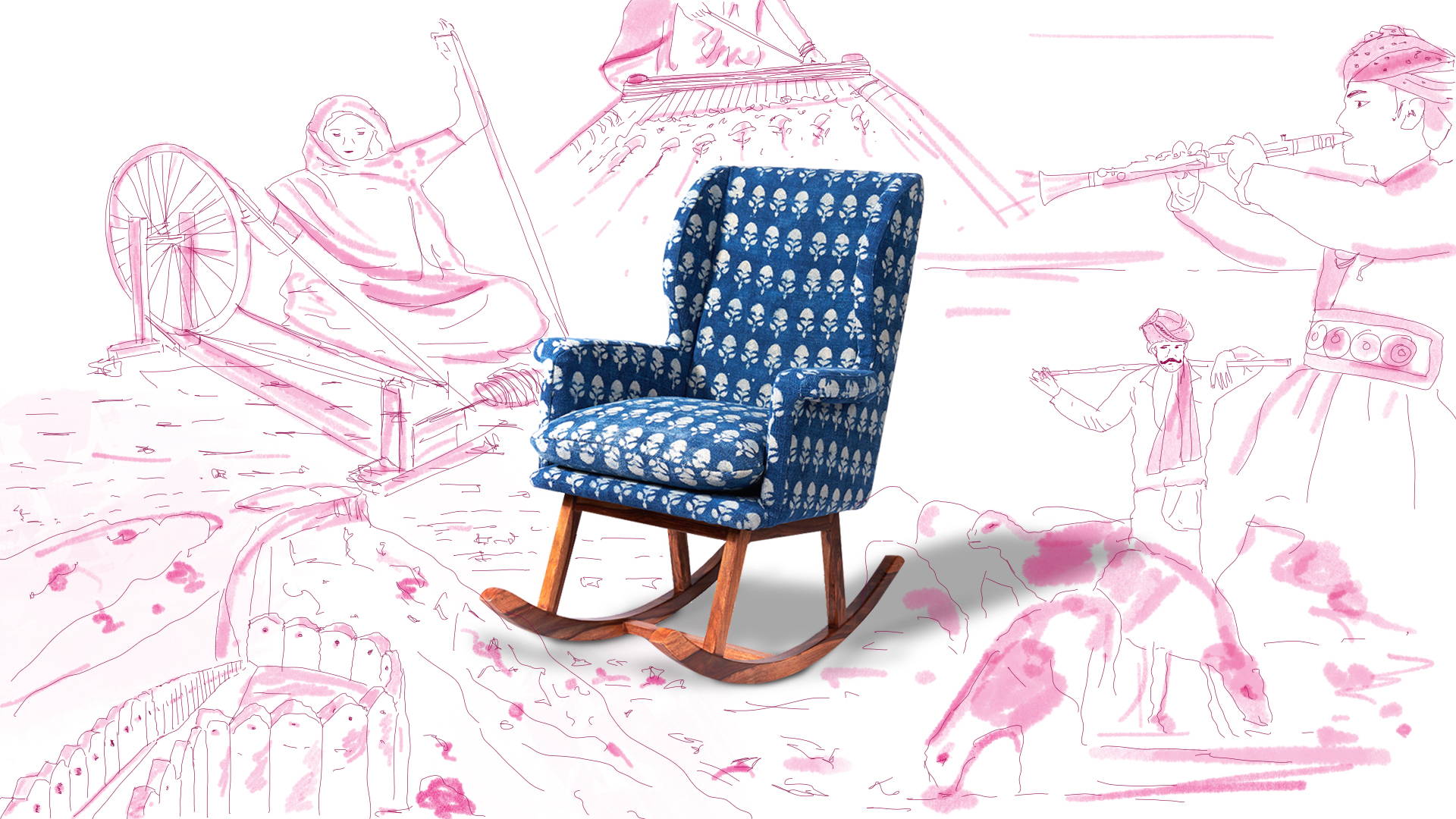 The original Indian rug - Rajasthani dhurries are traditional, strong and versatile! Traditionally woven by nomadic herders, dhurries are used as tapestries, bed covers, upholsteries and of course, floor rugs. Our Dhurries are sourced from the prestigious Jaipur Rugs and are indigo-dyed. We have five different patterns inspired by the Mediterranean, Asian and European landscapes - The Zig-Zag, The Floral, The Maze, Spiral and The Ornate.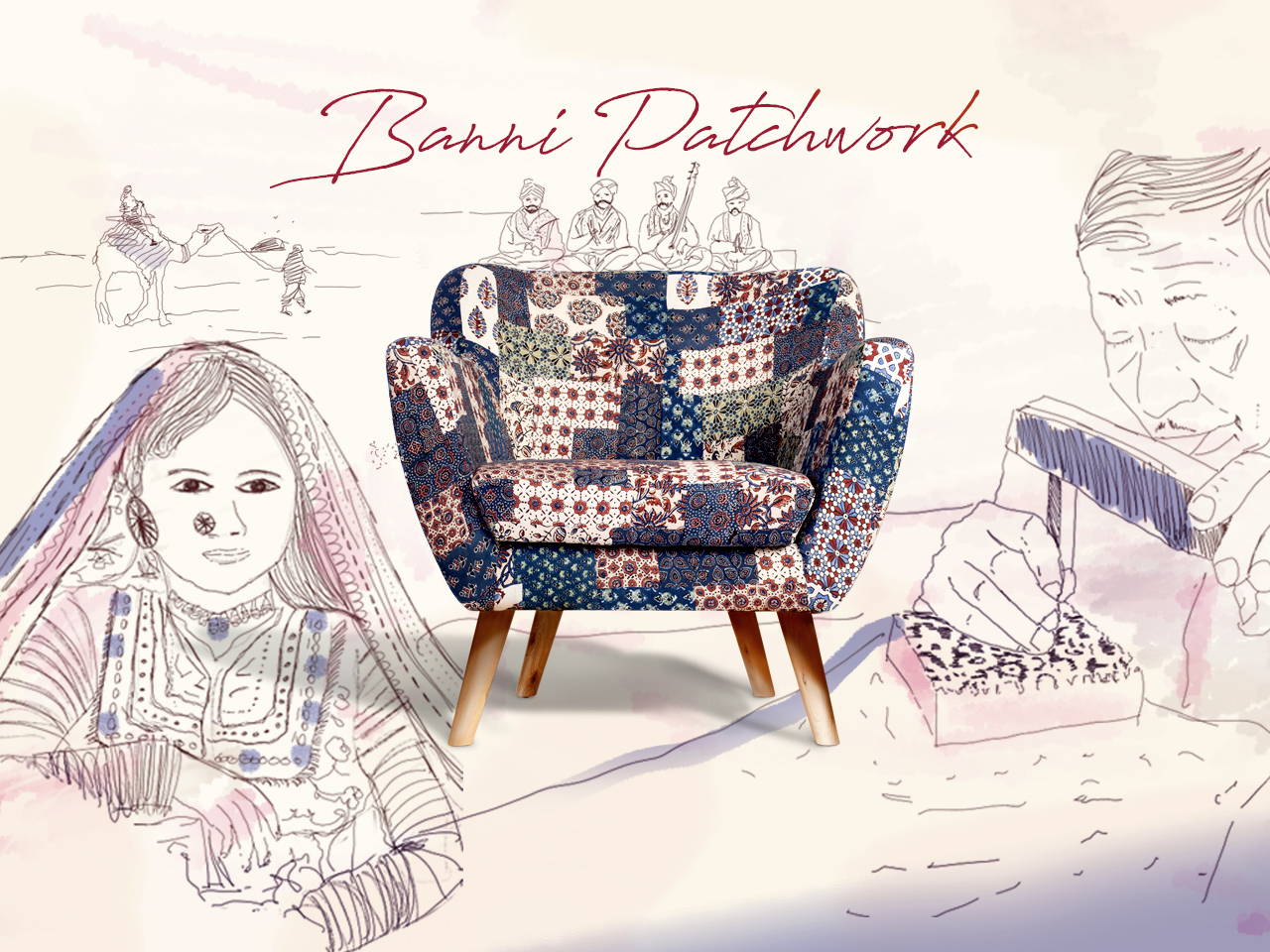 This fabric is 'waste not' in the true sense! The nomadic herders of the Banni tribe are not inclined to waste any fabric, so all the leftover fabric from the block printing is patched together to make quilts, hangings and sometimes drapes for camels. Our patchwork pieces consist some plain dyed fabric, some block-printed Ajrakh in myriad colours, and some prints on cotton.
Derived from Azrak, which means blue in Arabic, the Ajrakh fabric is traditionally dyed with Indigo along with other colours and enhancers, and then printed on, using wooden blocks. This craft is the livelihood of the semi-nomadic, pastoral tribes of the Banni region in Kutch. Our Ajrakh, sourced from the Banni craftsmen, is printed on Mashru Silk - a rare form of silk woven with cotton as the lining.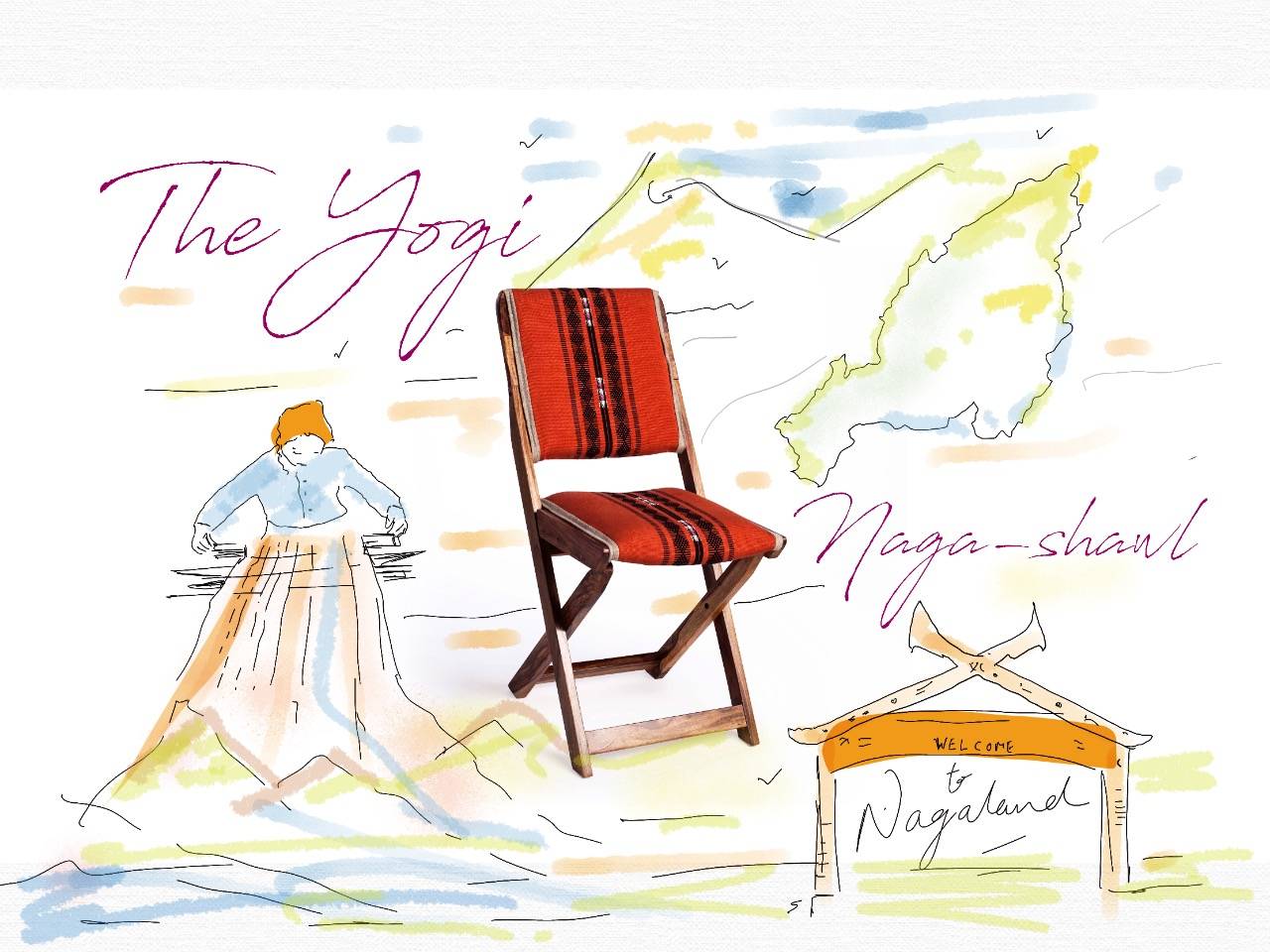 The Naga fabric is woven as much with tradition, as it is with yarn. Different Naga tribes have different patterns that are unique to their community. We source our Naga shawls from Chizami Weaves, a North East Network Resource Centre initiative. Starting with just seven weavers in 2008, Chizami Weaves today has 600 women in its network across 14 villages in the Phek district as well as urban settlers in the Kohima district of Nagaland.
It might be the oldest fabric known to man, but Linen is definitely one of the most versatile. Our linen, sourced from Bhagalpur craftspeople in Bihar, has the qualities of 'the perfect upholstery fabric' - it is soft, elastic and tensile. The first known use of linen dates back to around 40,000 years ago! The fabric is made from flax fibres that is not only a tensile and versatile fabric, but also rich in nutritional value.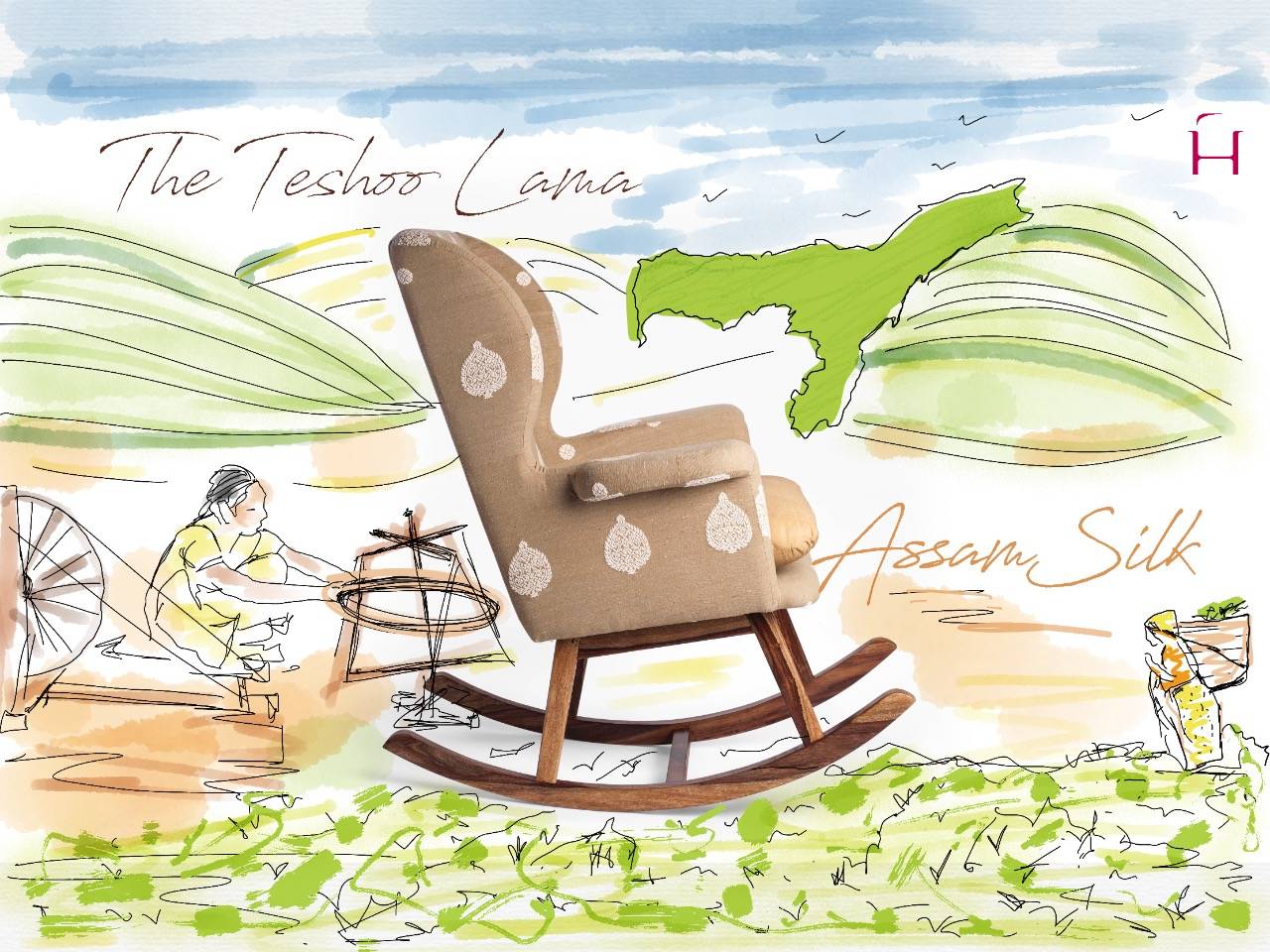 We source two different kinds of Assam silk. Muga silk, also known as 'the golden fibre' is a rare form of silk that is unique to Assam. Muga silk is famous for its golden hues and longevity. We also use Eri silk, more famously known as the Ahimsa silk for of its cruelty-free process. Our Assam silk collection, sourced from Fabric Plus in Guwahati, features both fabrics in a brown and white combination.
Watch our Artists in Action
A Naga Craftswoman from the Chizami Weaves weaving a beautiful shawl
An Assamese Craftswoman from Fabric Plus creating the wonderful white eri silk
A Kutch Craftsman from the Banni Tribe block printing our Ajrakh prints